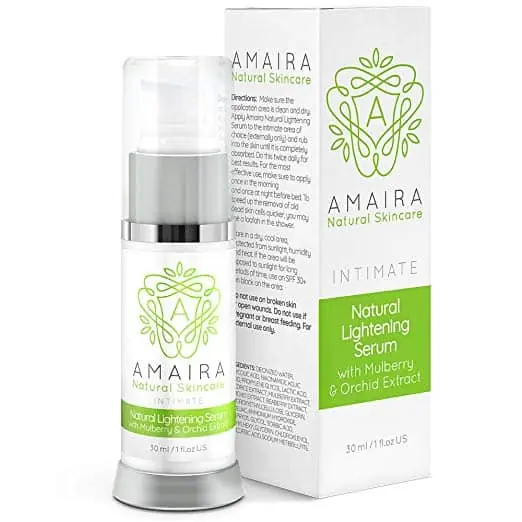 As the market for skin lightening has grown – originating in the world of adult film actresses and celebrities – so too has the demand for skin darkening procedures.
Skin darkening can refer to sun-bed tanning or, increasingly, to fake tanning products used to get that golden glow even if the weather is miserable.
If you have a naturally dark complexion then you may notice light areas developing over time.  This can be due to many factors including depleted melanin levels and various skin conditions.  One solution is to spend more time in the sun.
However, if you live somewhere where there isn't much sunlight then this is easier said than done.  Fortunately, there are many different 'sunless' creams, gels and tanning solutions available to help maintain healthy, dark skin.
Skin darkening procedures
When you're looking for skin darkening products you'll notice that DHA (dihydroxyacetone) is a common ingredient used in almost all of the most popular lotions.  This chemical is actually a sugar which reacts with proteins in the skin to produce what is commonly known as a 'fake tan.'  Here's how to fake tan properly, ensuring that you get the natural results you're looking for:
1. Wax/shave before tanning
If the areas that you want to darken aren't already smooth then it's a good idea to wax or shave before applying fake tan.  This makes sure that the lotion comes into contact with as much skin as possible and doesn't get trapped in between hairs.  However, it's important to leave at least 24 hours between waxing/shaving and applying the fake tan lotion.  This is because removing hairs will make your skin more sensitive and tanning too soon could increase the risk of skin irritation.
2. Moisturise
It's a good idea to apply moisturizer to the intended areas the night before fake tanning to make sure your skin is as hydrated and smooth as possible.  If you leave areas of dry skin then your tan is likely to be patchy and you might not get the beach-ready look that you're after.  Moisturised skin is healthy skin and the healthier your skin is, the less likely you are to encounter adverse effects when using intimate bleaching products.
Wear gloves
A common mistake when fake tanning for the first time is forgetting to wear gloves.  While a body tan can turn heads, tanned palms aren't exactly the height of fashion and can be mistaken for dirt.
Buy some cheap latex gloves prior to applying your fake tan.  Don't worry too much though as you can buy tan remover if you forget to pick up a pair of gloves.
Be gentle
To get the best possible results, apply a light, even layer of tanning lotion to the desired area.  Some people think that rubbing the solution into the skin will result in a better tan when the opposite is in fact true.  If you have moisturized your skin properly then the lotion will work its magic and you'll get the tan you're after.
Follow the product directions
It can be tempting to assume that leaving your fake tan on for as long as possible will give you a stronger tan, but this is not the case.  Different products work at different speeds so always read the directions for use and stick to them.
Whether you're bleaching or darkening, the procedure is simple and easy, designed for those looking for convenient home-based beauty solutions.  If you've done your research, tried the product on a small  area of skin to check for any irritants and read the directions which comes with all products then you shouldn't have any problems at all – just remember to enjoy the new you and try to get used to all the compliments you get for looking fabulous!
Dark butt treatments
Dark or discolored buttocks is something which can affect men and women of all ages.  Because it's one of those embarrassing 'private' areas, people don't really like talking about their behind.
However, with so many lightening treatments available today, you don't need to suffer in silence and can easily return your posterior to a more pleasing, lighter shade with little to no hassle.
There are many reasons why skin around the buttocks can discolor over time.
Some of the most common include:
Pressure from sitting down
Not applying exfoliation/ moisturizing treatments
The continual rubbing of clothes on the intimate areas
Natural hyper-pigmentation (high levels of melanin in the body)
While it might not seem like a huge problem to some, many women can feel self-conscious about dark, uneven areas of skin to the point where it can have a negative impact on their self-confidence, sex lives and even relationships with partners.  Advances in science and understanding of natural remedies have reached the point where we know how best to treat this condition.
Read more on the most popular anal bleaching solutions and the pros and cons of each in a nutshell